The Golf Club of the Future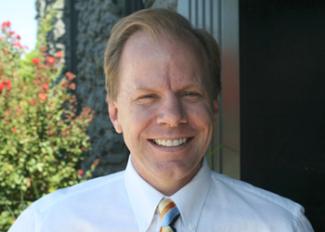 Tom Hoch
Clients and friends in the golf business often ask me what the golf industry of the future will look like. My response is they should be aware that new course construction has slowed dramatically in the U.S., while overseas' markets in Asia and Europe are exploding with new golf resorts and communities. This translates to challenging global outlook for the golf industry, although there are a number of promising signs for the future.
Yet, most, if not all of the dialog about the game's future centers on the golf course side of the equation, not the golf club, per se. It may take four hours to play a round, but golf is a five- to six-hour experience - and a lifestyle choice - that involves not only the great outdoors, but a healthy amount of time spent "under roof" dining, shopping and socializing.

In the U.S., the natural aging of our country's sizable golf infrastructure has led to a viable renovation market. Club owners and operators, however, typically focus their time, energy and money on remodeling the golf course (read: playing surface).
A select few have opted to seize this opportunity to position their golf shops, restaurants, locker rooms, spas, etc., for future growth, development and enjoyment via a major interior renovation. If properly planned, designed, and built, these core components of the clubhouse can become a true emphasis (and selling point) of the property. Despite the economy, the cost of construction materials is at an all-time low right now, making this an optimal time to renovate.

Instead of being revenue-negative or -neutral, golf shops and food and beverage areas can become revenue centers. Moreover, a new-look clubhouse can offset the frustration felt by members or the general public as "their golf course" is ripped up and closed. Completed interior renovations can provide the membership with visual proof of progress.
Enter the Interior Designer

Those of us in the industry are familiar with clubhouse architects, golf course architects, builders and engineers. But not everyone who opens a new golf course and renovates an existing facility is privy to the interior design discipline.

Many see interior designers as best suited for developing themes and color schemes and patterns that bring a space to life, or add personality and character. In reality, interior designers do more than that. They are involved in a broader area of the entire design process. One of those areas is space planning.
Space planning is a very important aspect of many interior designers' expertise that is often overlooked and underutilized. Proper space planning plays a large role in whether a clubhouse will drive or drag revenue opportunities. Experienced-based "golf-smart" space planning by a qualified interior designer brings clubhouse design teams invaluable solutions to properly organize and size interior spaces, thus maximizing operational efficiencies and creating more opportunities for customer enjoyment. It also does more with less square footage. Basically it's where inside-out design (interior design-based) meets outside-in design (architectural-based). It has to happen early in the design process to be effective and beneficial to the clubhouse design endeavor.

And if you think about it, shouldn't the interior uses of a built environment be a major consideration of its overall size? As legendary architect/interior designer Frank Lloyd Wright once said, "The reality of a building is not the container but the space within."
"Doing More with Less"

"Doing more with less" has been a familiar refrain in the golf industry over the years, and it will continue to be the single most important edict for most clubs throughout 2010 as everyone attempts to contain costs and keep their guests happy.
Clubs and resorts that would have funded clubhouse expansions are now looking for new and innovative ways to utilize their existing footprint. The sizing of clubhouses for new golf course projects is changing dramatically from the salad days of the mid- and late-'90s, when 30,000-plus-square-foot structures became the norm.

FarmLinks at Pursell Farms in Sylacauga, Ala., is an excellent example of how a club can accomplish all of its needs through smart planning and design. Founded in 1999 by the Pursell Family, the public 18-hole, 7,444-yard championship golf course is accompanied by a one-of-a-kind research and demonstration facility, meeting facilities and cottages, cabins and a lodge for stay and play.

Its 6,000-square-foot clubhouse housed a golf shop, restaurant, kitchen, offices and all of the other traditional clubhouse spaces. Despite its diminutive size, it also served as a hub for special events, weddings and meetings.

The owner and operator's initial plan to renovate the clubhouse entailed a significant (and costly) expansion to meet these diverse needs. Our goal upon engaging with FarmLinks was to utilize efficient space planning and interior design to make the existing space work for all functions.
To accomplish this, the golf shop and dining room were recast as one open space, separated by function. Key elements - such as the bar - were stationed around the perimeter, which gave the club a sense of permanence, while the furniture, fixtures and equipment added necessary character and flare.

By utilizing the existing square footage, all of the club's goals were met on deadline, simultaneously saving FarmLinks thousands of dollars on an unnecessary expansion. The project was fast-tracked using design-build capability and completed in just over a month. All the while, FarmLinks stayed open, minimizing the impact on revenue.

Now, the clubhouse can seamlessly convert from golf operations to a wedding or banquet in only a matter of minutes.

Necessity truly is the mother of invention, and looking at a challenge from the inside out can reveal a more efficient and effective solution.
Tom Hoch is the president of Tom Hoch Design, a leading design-build firm based in Oklahoma City, Okla. Founded in 1963 by his parents Tom (senior) and Joanne Hoch, Tom Hoch Design specializing in club, resort, hotel, restaurant and recreational spaces. Tom Hoch Design has revolutionized the category via its "revenue-based design" model, a space planning, sizing and mapping process for retail-driven spaces such as golf shops and food-and-beverage operations. For more information about the firm, visit www.tomhoch.com.