The Legend at Arrowhead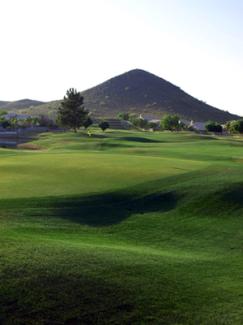 You probably never have been scared of the number 172 in your life but just north of Phoenix in Glendale, Arizona, the number 172 will start to give you and uneasy feeling. Why? Because at The Legend at Arrowhead Golf course, there are 172 sand traps! There might be less sand in the Sahara Desert than on this golf course.

Designer Arnold Palmer must have been in a feisty mood when he crafted this layout because there are more traps here than at a squirrel catching festival. It's more than a numbers thing; some of them are huge. The Arizona Cardinal football team is looking for a new place to play; all they have to do is put a dome over one of these babies and ta-duh, instant stadium. There's also a rumor that the movie "Dune" was filmed in one of these monsters, but you know how those rumors are.
Besides the sand, there are six lakes to avoid, doglegs everywhere and creeks and streams that will wash your ball when it's not even dirty. The tees range from 5,2333 to 7,005 yards, but big hitters can be punished if their not careful because of all the twists and turns on the fairways.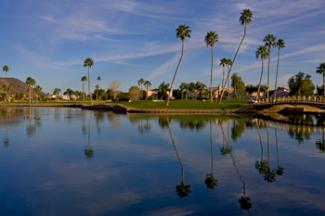 The course was built back in 1986 and is reasonably priced during high season at only $60 to $80 dollars depending on the day and time you play. The course is somewhat hilly with great views of the Arrowhead Mountains that surround the course. A legend designed this course and your sand game will become legendary by the time you're through with your round.

The greens are small to big and can you guess…yes, well bunkered! Don't be scared though, there is enough landing area for your tee shots that you won't find the sand that often, but believe me, you will find it. Come out and give it a try, you'll be glad you did, but don't forget your beach chair and the number 172.