The Rebirth of Kiahuna
By: Tony Dear
James B. Miller knows a thing or two about resuscitating dead ducks. In his 1993 book "The Corporate Coach," the Wisconsin native explains how he took a tiny office supply store in Arlington, Texas, that was grossing only $50,000 a year and retaining customers like a string fence retains rampaging bulls and turned it into a $150-million operation – Miller Business Systems, whose 600 employees were so content they actually got a kick out of selling paper clips.
Miller's not-so-scientific strategy for achieving his unlikely success hinged not so much on minimizing costs, creative marketing or increased productivity, but on good old-fashioned teamwork and the sort of customer service that clients really appreciate. Employees were treated like family rather than faceless stones from which Miller could draw a pint of blood a day. His customers, he treated like royalty.
Now known to many simply as 'Coach', Miller is using the same approach to help breathe life into another flagging enterprise, which, until he and the group of investors to which he belongs turned up, was down to its last chip.
Kiahuna Golf Course, a Robert Trent Jones Jr. design, opened in 1984 to favorable reviews. It was no Cypress Point but certainly made Kauai's image on the golfer's map a shade bolder. The Garden Isle's inventory at the time ran to just 54 holes – 27 at Jones Jr's Makai Course at Princeville, 18 at Toyo Shirai's Wailua and nine at the funky but somewhat rough Kukuiolono, also by Shirai. Jones Jr.'s second Kauai coming was therefore greatly anticipated, especially by an ever-growing number of traveling Japanese golfers who were by now arriving in Hawaii by the planeload.
Two years after Kiahuna opened, it was bought by Sports Shinko, an Osaka-based company that owned and managed 30 golf clubs in Japan as well as two ski resorts, a tennis resort and several hotels. In the mid-1980s, the company began investing heavily overseas, taking over Mihilani Golf Club on Oahu and Pukalani Country Club on Maui, as well as Kiahuna.
For a number of years, the course flourished. In the late 1980s it was so highly thought of and the effect it had on the surrounding area so positive, Coach Miller decided the time was right to purchase a home on the property. "When we bought our place there in the late '80s the course looked great," he says. "I was just starting to play golf and it was the ideal course for someone like me to play. It was beautiful and not too difficult."
Kiahuna's bubble burst in September 1992, however, when Hurricane Iniki wrought only slightly less havoc on Kauai as Katrina did to the Gulf Coast in 2005. Combined with the failing Japanese economy, its impact was nothing short of devastating for the course which, by the turn of the century, had basically gone to seed despite the Herculean efforts of superintendent Rob Medeiros.
"The owners didn't invest sufficiently in the course and it deteriorated throughout the rest of the 1990s," says Miller. "Really, the place was a mess. The fairways were in terrible shape and the bunkers were worse. The remains of the Portuguese house which stands near the 15th hole were covered in so many weeds you could barely see it. It got so bad, I understand Robert Trent Jones Jr. even wanted to disassociate himself from the place."
After a decade or more of falling returns, Sports Shinko eventually went belly-up in February 2002, reportedly $2.2 billion in debt. The course was sold to a local developer by the name of Bert Kobayashi who then sold it, along with five adjoining parcels of land, to an Oregonian businessman named David Resnick. Resnick, in turn, sold Kiahuna on to a group of homeowners headed by Bob Weist, a retired chemical engineer and patent lawyer.

When Weist called Miller to ask if he wanted in, Miller couldn't refuse. "Bob is shrewd and a man of great integrity so I didn't have to think too hard," Miller says. "If he wasn't in it, I wouldn't be."

Resnick accepted the 10-strong consortium's first offer of $4.5 million, and the deal went through on April 10th 2003. "We purchased 144 acres in all," says Miller, "including the clubhouse, cart barn and other buildings."

Within three months, work on a $4 million restoration project had started. "We all love the course and wanted to see it back to its best," says Miller who, not realizing he might be treading on Jones Jr's toes, hired a Texan named John Colligan to carry out the renovations.

Colligan had gone to college with Miller's son, Greg, and it was he that suggested Colligan be given the job. "I was soon contacted by Mary Bea Porter-King, a local lady who is on the USGA Executive Committee and who co-founded the Hawaiian Junior Golf Association," Miller recalls. "She said I really should talk to Mr. Jones and inform him of our intentions. He came and took a look at what was going on and gave the changes his blessing."

Those changes included adding a number of back tees that extended the course from 6,353 to 6,885 yards, and building 18 junior tees to make the course accessible for all ages.

"We also enlarged and re-shaped the bunkers," says Colligan. "First we lined them with Klingstone, which is a low-viscosity, single-component liquid which seeps into soils and binds them together. It penetrates the soil base of the bunker and keeps soil particles from migrating up into the sand. We then bought in new sand from Australia, which looks a lot better than the reddy-brown sand that was available on the island."

The biggest change, however, was the move from Bermuda turf to Seashore Paspalum which, says Colligan, gives the course added sex appeal. "The rough is still the common Bermuda that was here before, but we changed the fairways to Paspalum, which is lighter in color, a sort of lime green, and the contrast looks very good," Colligan adds. "The difference in textures between the two grasses is nice too, plus Paspalum has a much easier striping pattern, which means you can cut attractive patterns into the turf. Now Kiahuna, the only layout on the island that features this type of grass, looks much more like a high-dollar course."

In addition to its aesthetic quality, Paspalum is considerably more drought- and salt-resistant than Bermuda, thus allowing the use of salt water in controlling alien species from growing through. Better still, says superintendent Medeiros, it has reduced the club's dependence on water from an average of 300,000 gallons to about 9,000 per day.

Colligan's enhancements certainly put a fresh face on what was a slow-dying pasture. But he and Miller are quick to point out the design of the course remains that of Jones Jr. "It is important to state it is still very much Jones's design," says Miller. "John didn't change the routing or significantly alter any of the holes. He just extended what was already here and made some significant improvements to the course's appearance."

To keep up with the considerable upgrades to the course, the clubhouse and entrance needed a pretty substantial touch-up job too. Phase I of Kiahuna's rejuvenation was all about the golf, now phase II has kicked in and with new landscaping, signage and lights, and new bathrooms for the clubhouse. The non-playing areas have been scrubbed up nicely too and are looking better than they did just a couple of years ago. As a result, the 19th hole's already popular, open-air restaurant – Joe's On the Green – is now doing seriously good business.

"It's by far my favorite clubhouse restaurant on the island," says Matt Keegan from Washington state. "It's not as plush as some of the others, but the food's good. And the atmosphere is so laid back. You can't beat a sandwich and a beer at Joe's as you watch the sun go down after a great round of golf."

Two and a half years into Kiahuna's rebirth, the place is positively flourishing. "We have a 92 percent satisfaction rating from our guests," says Miller. "And a relatively high percentage of our rounds are returns. Even the prices of houses bordering the course are going up because its reputation has improved so much. That really isn't why we did it though. It's been so much fun. It's revitalized this 75-year-old."

Similarly recharged is Ron Castillo Jr., Kiahuna's director of golf who spent 17 years working for the golf resort industry's big corporations at Kapalua on Maui and Mauna Kea on the Big Island before making his move to Kauai. The 2002 PGA Aloha Section Player of Year, who has won every tournament in the Aloha Section at least once and qualified for the Sony Open four times (his last appearance was in 2004 when he missed the cut by two shots), understandably appreciates Kiahuna's more relaxed approach and working for a team of backers committed to making the course as good as it can possibly be, rather than cut corners to save money.

"First of all, I love working for Mr. Weist, Mr. Miller, Mr Gulde and Mr. Batey," says Castillo Jr, referring to the club's four remaining investors. "I mean, where else do the owners shake your hand every day and the ladies call you honey when they see you?" He loves the course too. "It's old-fashioned with short walks between the greens and tees. And the first and 10th holes both start near the clubhouse, which I like."

It's also a course with a number of fascinating sideshows: to the left of the second fairway is a small outcrop of lava tubes that are home to a rare species of spider that has no eyes. The horrific-sounding but totally harmless Kauai Cave wolf spider was discovered in 1973 and is known to exist in only six caves in the Koloa-Poipu region of the island. What venom it produces affects only tiny animals like the Kauai Cave Amphipod upon which it preys, but it is protected so don't be disturbing any looking for your ball.

Next up on Kiahuna's list of extracurricular attractions is the langoustine-hunting groundsman. The Filipino gentleman with the lyrical name, Loreto Anecleto, walks the 12th hole every evening in search of the king prawn lookalikes for his dinner. Lastly, to the right of the 15th fairway is what is left of the house in which a Portuguese immigrant lived during the early 19th century. Apparently, the man was charged with controlling the irrigation of the surrounding farmland by diverting the Waikomo Stream that cuts across the northwest corner of the course. Also nearby is the crypt in which the man and his family were laid to rest.

If it's flora you're into and not blind spiders, Asian crustacean catchers or 200-year old ruins, then you won't be disappointed either. Hibiscus, mango, royal palm, crocus, bougainvillea, African tulip, banyan trees and the rather amusingly named vertical willy-willy are on view, making Kiahuna something of a botanical garden that smells almost as good as it looks.

The views from the course, though not nearly as thrilling as those to be had at nearby Poipu Bay GC, are special nonetheless and add another bullet point to the course's extensive list of charms. The 3,300-foot Mt. Kahili dominates the vista to the north while the Pacific Ocean, just a mile away, makes an occasional appearance to the south.

Making an occasional appearance of his own is Robert Trent Jones Jr. The prolific designer, who owns a house on the island and has created half of Kauai's 162 golf holes, confesses to having a soft spot for Kiahuna and stops by to visit with the owners and staff whenever possible. "Kiahuna suffered from a desperate lack of loving attention from the previous management," he says. "But now you can see the pride the team put into their work. It shows on every tee, fairway and green."

Miller will tell you that's the result of treating his employees right. Castillo Jr., Medeiros and new general manager, Ray Kachel, are now part of the coach's extended family and are working like crazy to build something very special. Achieving a 299,900 percent increase in revenue like that which Miller built at his office supply business in Texas might not be realistic. But you can bet that won't stop the staff at Kiahuna from trying.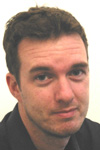 Tony Dear has been writing about golf for 11 years. A former assistant club pro from Sussex, England, Tony started out as a freelancer in 1992 before taking a staff writer's job at Fore!, a magazine based in Peterborough. As the magazine's chief instruction writer, it was Tony's job to compose instructional articles aimed at a youngish readership whose letters to the editor suggested they often got confused by technical jargon and theory. Tony brought his simple approach to teaching golf to the magazine, helping boost sales by 10,000 issues. As a result, he was nominated within the company and nationally for Young Writer of the Year awards.

From there, Tony moved 20 yards across the Emap UK office to join Today's Golfer. There, he was soon promoted to a senior editorial position, focusing on equipment, and became a significant part of a team that saw sales figures double within the magazine's first 12 months.

After three years at Emap UK, Tony was dragged kicking and screaming across the Atlantic by his American wife ("not really, I love it over here") and, after short spells in Phoenix and Denver, wound up in Seattle in May 2003. He recently moved to Bellingham in the far northwest corner of the far Northwest of the U.S. and became a father to a son on whom he has already staked £5 for the 2029 Open Championship. At present, he is freelancing for a number of print and online publications back in England including Today's Golfer, Golf World, Bogey, The Open Championship Magazine and Casino.com. He is also a contributing editor for Denver-based Colorado AvidGolfer.

Recent features include a look at Colorado's self proclaimed 'links' courses, an interview with Suzy Whaley, with whom he played nine holes ("and got soundly thrashed") and a 64-page instruction supplement for Today's Golfer.

Tony has authored three books in the last five years and been nominated for several specialist and young writers awards. "Although I've never actually won one," he admits. He is a member of the Northwest Golf Media Association and the Golf Travel Writers Association based in London.