The Revere at Anthem
By: Jeff Shelley
The Revere at Anthem provides players with "A Revolutionary Golf Experience" that will test your skills, challenge your nerve, and inspire your soul.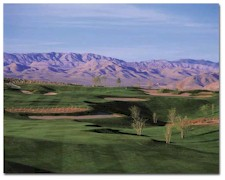 The Revere at Anthem's first course, Lexington, was created by legendary PGA Tour player Billy Casper and architect Greg Nash. The Lexington presents a blend of beauty and challenge unlike any other course in southern Nevada. In fact, The Lexington was named "One of the Top New Courses You Can Play" by Golf Magazine in March of 2000.
The Revere's second golf course, The Concord, is also a Casper/Nash design and will open in the fall of 2002. Like the Lexington course, the land is perfectly suited for a scenic and fun-to-play golf course. The desert canyons provide natural elevation changes and will give golfers a feeling of seclusion. Holes one through four will play downhill through a canyon while holes five through nine will play back up through the same canyon. The back nine, on the other hand, plays along ridge tops and down into multiple canyons.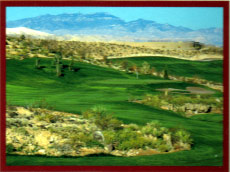 Both courses are draped through the rugged desert canyons and valleys of the Las Vegas foothills and offer unending, awe-inspiring views of the city below and the mountains beyond.

Adding to the experience is The Revere's new 23,000 square-foot clubhouse, which provides a base for a wide variety of world-class amenities and exceptional guest services. For tee times call (702) 259-4653 or 877-2REVERE (273-8373). For more details check out their website at http://www.reveregolf.com/