Three New Courses to Open in Mississippi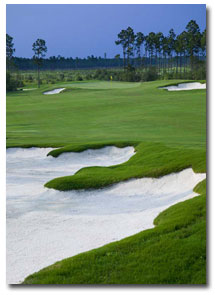 People used to spell the state's name M-i-s-s-i-s-s-i-p-p-i, now they just spell it G-O-L-F. New courses coming online, coupled with top amateur and professional events at existing courses, is making 2006 a golf season of note.

The Preserve Golf Club in Ocean Springs

This, Mississippi's newest public course on the Gulf Coast, is scheduled to open July 14. Designed by architect and former U.S. Open champion Jerry Pate, The Preserve is located on Mississippi 57, 2 miles north of Interstate 10, and will cost $90 for a round.

Pate is no stranger to crafting fine Mississippi layouts. With Bob Cupp he co-designed Old Waverly, which is ranked as one of Golf Digest's "America's 100 Greatest Golf Courses."

The Preserve is a core course that will have no homes surrounding it. The par-71 track promises to offer superior service, outstanding conditions and five sets of tees measuring 6,774 yards from the tips. As an Audubon International Signature Course, The Preserve is designed to meet high environmental standards.

The 1,800-acre Sandhill Crane Refuge and Nature Conservancy borders the venue's 245 acres, and Old Fort Bayou hugs the east side of the course. Deer, sandhill cranes and hawks are seen on the property, and pitcher-plant bogs, cypress swamps, long-leaf pine savannah, live oak groves and native grass prairies have been integrated into the design.

While he may not be as prolific as Tom Fazio, Pate has crafted a number of top-notch designs. These include Canebrake (Hattiesburg, Miss.), Kiva Dunes (Gulf Shores, Ala.), Dancing Rabbit with Fazio (Philadelphia, Miss.), Rancho La Quinta and Steelwood (Loxley, Ala.)

Golfers at The Preserve should consider a stay-and-play package with the Palace Casino Resort, the AAA Four Diamond Award property affiliated with The Preserve. For more information or tee times at The Preserve, call 228/386-2500.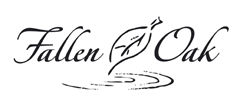 Tom Fazio's Fallen Oak

Another new layout opening in the Biloxi area is Fallen Oak Golf Course, a much-anticipated Tom Fazio design slated to open November 6. Owned by the Beau Rivage Resort & Casino, Fallen Oak is a "sister" course to Shadow Creek, MGM Mirage's luxurious course in Las Vegas. The cost to play Fallen Oak will be in the $150-$200 range.

Fallen Oak measures a muscular, PGA Tour-caliber 7,480 yards from the tips. It will feature a lush, rolling landscape covered in oak and pine ridges, magnolias, pecan groves, lakes, streams and wetlands. The course is being built with 10 bridges and concealed cart paths to protect the terrain's natural features.

The developers of Fallen Oak spared no expense in building the course. Features include:

* A SubAir drainage system, which alternately heats and vacuums moisture out of the greens to keep them consistent and healthy.

* Tiff Eagle Bermuda grass (greens), 419 Bermuda grass (fairways), zoysia grass (flanking bunkers and creeks) and native Bahia grass (around the course).

* Transplanting more than 1,000 oaks, magnolia, pine and other hardwoods.

* More than 3,500 tons of Ohio-based, Tour Grade Signature Blend bunker sand, which was brought by barge down the Mississippi River to Mobile, Ala., and trucked to the site.

* Approximately 125 acres of sod, enough to cover 96 football fields

"When Beau Rivage contacted us about moving forward with the Fallen Oak Golf Course project, we were understandably excited, knowing the potential for the chosen site to produce a truly world-class golf experience," said Fazio. "Couple that with a commitment to the highest quality by Beau Rivage, and this project promises to be viewed as one of the best new courses in America."

Fallen Oak's 12,000-square-foot clubhouse will resemble an Acadian-style Southern mansion, featuring a pro shop, locker facilities and a 70-seat lounge and restaurant. The back veranda offers panoramic views of the 9th and 18th holes and the majestic trees that give Fallen Oak its name.

Fallen Oak will be a public course for which Beau Rivage guests enjoy priority access. For more information, call 888/567-6667 or visit www.beaurivage.com.
New Course in Grenada

A third new Mississippi course will also be making its debut this year. The Dogwoods at Hugh White State Park is being built in Grenada in the Northwestern corner of the state. A Gary Roger Baird design, The Dogwoods is the third public course at a Mississippi state park (the others are Mallard Point in Sardis and Quail Hollow in McComb).

Thirty-foot-tall dogwoods grace the course, which is set on property overlooking 63,000-acre Grenada Lake. The newest addition to the Magnolia Golf Trail when it opens on September 12, the Dogwoods will feature greens as large as 10,000 square feet, fairways up to 80 yards wide, and rough-edged Alister MacKenzie–inspired bunkering and mounding. The par-72 Dogwoods will stretch 7,300 yards from the back tees.

For more information or a tee time at The Dogwoods at Hugh White State Park, call 800/373-2571.
Other Mississippi Golf News

In addition to these new courses, Mississippi will host the USGA Women's Mid-Amateur October 21-26 at Old Waverly in West Point, and Annandale Country Club (a Jack Nicklaus design) in Madison will host the PGA Tour's Southern Farm Bureau Classic September 25-Oct. 1.

Old Waverly and the two 18-hole courses at Dancing Rabbit – both Fazio-Pate collaborations which hosted the state amateur this summer – are ranked in Golfweek Magazine's "America's Best State-By-State" top five for Mississippi. Like Old Waverly, the Azaleas Course at Dancing Rabbit is a member of Golf Digest Magazine's America's Greatest Golf Courses Top 100 list.

"Mississippi is committed to offering great golf, great gaming and much more," says D. Craig Ray, MDA Tourism Division Director. "We hope our Southern hospitality and many tourism amenities and choices will continue to bring people to our great state."

A free Golf Mississippi Travel Guide and more information about Mississippi golf is available by calling 866/801-8551 or visiting www.visitmississippi.org.