Tiger's Year in Review
By: Tony Dear
Tiger Woods suffered his first ever slump in 2003 . . . apparently. After six years of world domination, we're told the great man finally discovered how difficult golf is. Seems he fought his swing all season and that indecision over his choice of driver played havoc with his usual serene confidence.
His numbers, however, don't exactly bear this slump stuff out. The winner of five tournaments – all of which boasted top-quality fields, Woods banked a none-too-shabby $6.67 million in prize money. He hoisted a fifth straight Vardon Trophy, awarded to the man with the lowest scoring average, after a savage scrap with the year's leading money winner, Vijay Singh. Woods won Player of the Year honors for the fifth consecutive season. And, despite friend and neighbor John Cook's assertion that he took too many scuba trips, Tiger still managed 12 top-10 finishes in 18 appearances – only one fewer than his 2002 total and three more than in 2001.
These statistics don't lie. Tiger's slump was but a figment of the press corps' fertile imagination, a myth, a fabrication, a fairy tale that made a banquet out of a small hill of beans. At the U.S. Open, Woods accused some journalists of being "a bit dramatic" and using "flowery language" when describing his supposed lack of form. Most of the time he said his game was fine and that he just needed a bit of momentum.
Most of the time no one was listening.
In June, speculation over the reasons for his poor play reached a crescendo after a lousy weekend at the U.S. Open. But he answered his critics three weeks later by cruising to a five-shot victory at the Western Open and hammering a sizeable nail into the slump coffin. "I am not now and never have been in a slump," he stressed. Forced to backtrack, those same writers who had been tossing the S-word around like confetti, were suddenly referring to Woods' downturn as a "mini-drought."
But while the reaction to a few disappointing performances was unquestionably exaggerated, there's little doubt Tiger was thoroughly dissatisfied with his results at the 2003 majors.
His best finish in the "Big Four" was a tie for fourth in the British Open. There he certainly had his chance to capture a second Claret Jug but he blew it with some dismal putting over the last few holes. At Augusta in April, opening rounds of 76 and 73 left him 11 shots out of the lead. A superb 66 in the third round got him back into contention but a bizarre, and ultimately ill-fated, decision to try to drive the green at the short par-4 third hole saw an end to his fourth-round challenge.
A tie for 20th at the U.S. Open was then followed by an extremely frustrating PGA Championship where he stumbled to a four-round aggregate of 292, his highest since the 1999 British Open and 16 shots worse than surprise winner, Shaun Micheel. "I'm so glad I'm done," was Tiger's less-than-enthusiastic response to that performance.
An average score of 71.875 at the tournaments he prizes most – more than two shots worse than last year's average, said it all. It may therefore seem strange to some that, with talk of a slump (albeit tenuous) and an unmistakably diminishing gap between the world's No. 1 player and the chasing pack, Woods is still a clear favorite for the 2004 Masters. Paddy Power, Ireland's largest bookmaker, listed Woods at 11-4 as early as October but in November dropped his price to 5-2. Victor Chandler also has Woods at 5-2, while Ladbrokes is offering him at 3-1.

That's certainly a good deal more generous than the absurd 5-4 and occasional even money that was being offered for him during the summer of 2000 when he was winning majors for fun. But it probably won't strike many as terribly charitable.

Evan Farren, an odds adjuster at Paddy Power, disagrees. "He may have had a disappointing year in the majors," Power says, "but we think Tiger will get his game back and be much more of a force in 2004. He will obviously be eager to improve. I think that by April every firm will have established him as their firm favorite even if Ernie Els and Vijay Singh get off to good starts next year and Tiger doesn't."

Farren points to the almost exact fit between the world number one's game and the course as a major factor behind his company's positioning of Woods. "It's funny that people say the extra length they added a couple of years ago has made Augusta Tiger-proof. Really, it means fewer people can win and plays right into his hands."

Although Woods has voiced concerns over further alterations made to the 11th hole, the course will continue to suit him down to the luxuriously verdant and manicured ground. "Augusta is set up perfectly for him, no matter what they do to the 11th," says Farren.

Tony Williams, manager of 5dimes.com, a North American online agency based in San Jose, Costa Rica, is equally convinced that Tiger will be the man to beat. "He's due a major," Williams said. "We are quoting him at 10-3 but expect his odds to be cut nearer to the tournament. He may not have won a major this year but he's always the guy the others are looking for. Actually, I don't think anyone but Woods will start a major as favorite for the next year or two, whether he wins one or not."

Given Woods' past record, awesome psychological powers and well-known desire to catch and better Jack Nicklaus' tally of 18 major victories, it perhaps shouldn't come as a surprise that Tiger heads the list of contenders. But there's no denying better value is available further down the list.

Ernie Els, with four top-six finishes in the last four years, has the explosive power and steely nerve needed to win at Augusta and is a decent bet at 9-1. Even better is Vijay Singh, who not only elevated his game to within spitting distance of Tiger's during an amazingly consistent 2003, but who also has the advantage of having slipped into the green jacket once before.

That's a combination, says Farren, that should make Singh Tiger's main threat. "Vijay finished the season in unbelievable form and proved throughout the year that he's not that far behind Woods. Even though he played nine more tournaments than Tiger he deserved to win the money title and he's obviously playing as well as anyone in the world."

Several other players proved they had the game to scale Tiger Peak during an absorbing 2003 and are worth a flutter now rather than in April when their odds are likely to shorten during the Masters. Retief Goosen at 33-1 and defending champion, Mike Weir, also a 33-1 chance, represent excellent each-way value as does new boy Chad Campbell, who won his first event at the season-ending Tour Championship and is quickly justifying talk of being the next great White Hope. I expect him to attract a great deal attention at 40-1. It's also about time young stars Adam Scott and Charles Howell III showed the world just how good they are by contending in a major. Howell is available at an attractive 50-1 on paddypower.com, but for my money – well, some of it – will be going on Scott at 66-1.

I say some of it because I'm leaving the rest for Tiger. He didn't play his best this year, hasn't won a major since the 2002 U.S. Open and his odds are a little on the stingy side. But, like Tony Williams says, he's definitely due.

This story originally appeared in Casino Magazine (www.casino.com).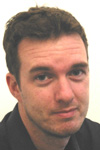 Tony Dear has been writing about golf for 11 years. A former assistant club pro from Sussex, England, Tony started out as a freelancer in 1992 before taking a staff writer's job at Fore!, a magazine based in Peterborough. As the magazine's chief instruction writer, it was Tony's job to compose instructional articles aimed at a youngish readership whose letters to the editor suggested they often got confused by technical jargon and theory. Tony bought his simple approach to teaching golf to the magazine, helping boost sales by 10,000 issues. As a result, he was nominated within the company and nationally for Young Writer of the Year awards.

From there, Tony moved 20 yards across the Emap UK office to join Today's Golfer. There, he was soon promoted to a senior editorial position, focusing on equipment, and became a significant part of a team that saw sales figures double within the magazine's first 12 months.

After three years at Emap UK, Tony was dragged kicking and screaming across the Atlantic by his American wife ("not really, I love it over here") and, after short spells in Phoenix and Denver, wound up in Seattle in May 2003. He recently moved to Bellingham in the far northwest corner of the far Northwest of the U.S. and became a father to a son on whom he has already staked £5 for the 2029 Open Championship. At present, he is freelancing for a number of print and online publications back in England including Today's Golfer, Golf World, Bogey, The Open Championship Magazine and Casino.com. He is also a contributing editor for Denver-based Colorado AvidGolfer.

Recent features include a look at Colorado's self proclaimed 'links' courses, an interview with Suzy Whaley, with whom he played nine holes ("and got soundly thrashed") and a 64-page instruction supplement for Today's Golfer.

Tony has authored three books in the last five years and been nominated for several specialist and young writers awards. "Although I've never actually won one," he admits. He is a member of the Northwest Golf Media Association and the Golf Travel Writers Association based in London.