Twin Hills G&CC to Re-open Soon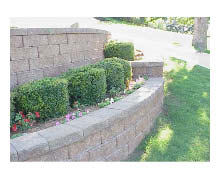 Twin Hills Golf & Country Club in Oklahoma City has been closed over the winter for a $1.5-million renovation. The private course, designed by acclaimed architect Perry Maxwell, opened in 1923. The greens were rebuilt in 1971. However, the new project focuses on restoring all of Maxwell's original putting surfaces. The traditional layout features rolling hills, tree-lined fairways, and several blind shots.
Architect Mark Hayes and superintendent Wendell Nealon teamed up on the remodel, which also involves a new irrigation system and rebuilt bunkers. The course, located in a section of Oklahoma City called Forest Grove, receives about 30 inches of rain a year. Drainage improvements are part of the work, as is enlarging tee boxes. Upgrades were also made to the practice area, where five target greens and practice bunkers were added.
Once the work on the course is completed in May 2001, the course will retain its original length of 6,800 yards as well as return to the original configuration envisioned by Perry Maxwell. Among Maxwell's designs are Southern Hills in Tulsa (the site of several PGA tour events), Oklahoma City Country Club, and Prairie Dunes (Kansas). Maxwell also made major contributions to such revered layouts as Pine Valley, August National (home of the Masters Tournament), Colonial (Ft. Worth), Crystal Down, and Merion. In all, Perry Maxwell is estimated to have designed 70 courses and remodeled 50 others.