Update on Harbottle Projects
Golf course architect John Harbottle III has been pretty busy of late. The Tacoma-based designer has several new courses in the works, not to mention a spate of major renovations to existing courses. Here's a peek at what Harbottle currently has on his drawing board.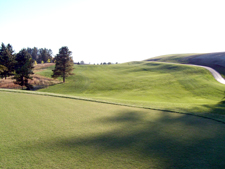 New Courses Just Competed

Palouse Ridge, Pullman, Wash. This is a new course built for Washington State University. The college hopes the terrain, vistas of the vast Palouse region and the design's strategic nature will allow the layout to be considered - along with Stanford and Ohio State University's - as one of the premier on-campus courses in the nation. Built with the intent of hosting Pac-10 and NCAA championship-caliber competitions, Palouse Ridge will open for public play in fall 2008. For details, visit www.golf.wsu.edu.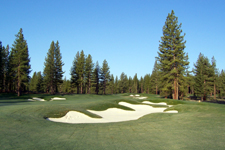 Timilick Tahoe, Truckee, Calif. Located near the North Star and Squaw Valley ski resorts not far from the Truckee airport, this new private course is situated in a mountain setting. A collaboration involving Harbottle and PGA Tour Hall of Fame player, Johnny Miller, Timilick Tahoe was built as a member's club - one that is enjoyable to play on a daily basis. Its contours cut through pine forest and mountain meadows, accented by natural rock outcroppings and several water features. The course will debut next summer. For more information, visit www.TimilickTahoe.com.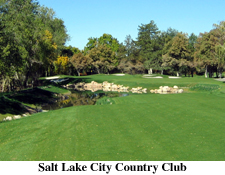 Major Renovations Just Completed

Salt Lake City Country Club, Utah. After over a year of construction involving a renovation of the greens, bunkers, tees, cart paths, development of native areas and routing of a creek along three fairways, Harbottle's reworking of this Willie Watson original design is complete and the private course will open for play in spring 2008. Club manager Amedee Moran said of the project: "Harbottle's work has exceeded our expectations and our initiation fees have nearly doubled, going from $50,000 to over $100,000." For details of the club, visit www.saltlakecountryclub.com.      
Now Under Construction

Park Meadows Country Club, Park City, Utah. Ground has been broken on Harbottle's renovation of this 25-year-old Nicklaus course located near the base of Park City and Deer Valley ski areas. Harbottle says of the project, "We do not intend to put our signature or style on the course, but will preserve the character and integrity of the Jack Nicklaus original design." For more about the club, visit www.parkmeadowscc.com.   
Marin Country Club, Novato, Calif. Not a blade of grass will be left unturned on Harbottle's renovation of this private course just north of San Francisco's Golden Gate Bridge. Harbottle describes the work: "The layout is taking on a real 'Golden Age' character, with fescue-faced, bull-nosed bunkers and natural water features brought into play." The club's web address is www.marincountryclub.com.      
Canterwood Country Club, Gig Harbor, Wash. Harbottle's ongoing renovation of this highly rated course involves rebuilding all the bunkers and tees, as well as fairway grading to enhance strategy. Harbottle has been careful to preserve the original character of the design by the late Robert Muir Graves. For more, visit www.canterwoodgcc.com.      
Anticipated 2008 Construction Starts

Cascadia, Bonney Lake, Wash. This new 18-hole track near Seattle and Tacoma area is the first of perhaps three courses at the large-scale development. Harbottle's "core" layout will be the cornerstone of a gated residential development. Views of Mount Rainier are spectacular as the 7,450-yard layout winds through undulating and forested terrain. Clearing is set to begin this winter. For more, visit www.cascadiacorp.com.      
Quigley Canyon, Hailey, Idaho. New owners have taken over this project and are moving forward in the permit process. Harbottle's course will be part of a new residential/recreational community near Sun Valley. The public venue will traverse foothill terraces and the Quigley Canyon valley floor. Quigley Creek is being restored as part of the project and will be realigned to form strategy on selected holes, as well as enhance the natural ecosystem and wildlife. If all goes well with the permit process, construction will commence next summer.

The Bunkers at Tillamook Bay, Tillamook, Ore. This new project will feature 36 holes of golf as well as a new conference center and resort. The site occupies a gentle, wooded tract dotted by wetlands and open meadows. Nature trails, an equestrian center and a 20-acre reservoir are part of the development. Site clearing is set to begin this winter.

Brookside Golf Course, Pasadena, Calif. Harbottle has been renovating these two classic courses near the famous Rose Bowl for the past few years. This winter construction will begin on the bunkering, restoring the character of the original William P. Bell design, and adjusting bunker placement for today's longer hitters.
For more about John Harbottle and his golf course architecture, call 253/582-8058 or visit www.harbottledesign.com.