Vietnam Blazes a new Ho Chi Minh Trail - for Golfers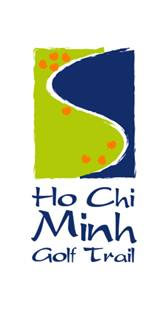 American veterans of the Vietnam War probably never thought they'd see the day when the following development would arrive. But Southeast Asian golf travel comes of age this month with the launch of The Ho Chi Minh Golf Trail, the region's first comprehensive golfing itinerary and one of the planet's most exotic.
The Ho Chi Minh Golf Trail doesn't merely assemble Vietnam's best golfing venues in a North-South fashion, like its namesake trail. It pairs clubs and resorts with luxury accommodations, while connecting golfers to cultural offerings and transport options through its partnership with the Exotissimo Travel Group.
Golfing stops on the Trail include:

• Chi Linh Star Golf Club, an 18-hole layout outside Hanoi and recent host to the Asian PGA Tour's Carlsberg Masters; another 18 holes are on the way.
• Tam Dao Golf Resort, a new 18 in the cool highlands northeast of Hanoi, convenient to the airport but a world away.
• Dalat Palace Golf Club, situated at a mile high, the only wall-to-wall bentgrass course in Southeast Asia, laid out in the 1920s for Bao Dai, the last emperor of Vietnam.
• Ocean Dunes Golf Club, a wind-swept Nick Faldo design, a "tropical links" lapped by the South China Sea.
• Dong Nai Golf Resort, a 27-hole track laid out by American Ward Northrup, whose design skirts a chain of natural lakes.
• Vietnam Golf & Country Club, home to 36 private holes just 20 minutes from downtown Ho Chi Minh City.
• King's Island Country Club, Hanoi's oldest club and home to two 18s that play over some of the most diverse ground in Southeast Asia.
"I don't think anyone - even hardcore golfers with an international scope - have any idea how good the golf is here in Vietnam," says Jeff Puchalski, the country's first PGA of America professional, now the director of golf for both Dalat Palace and Ocean Dunes, and past president of the American Chamber of Commerce in Vietnam. "People understand that Vietnam's economy is booming. What most people don't yet recognize is that the caliber of golf in Vietnam is world class. The Ho Chi Minh Golf Trail will make that clear to discriminating golfers."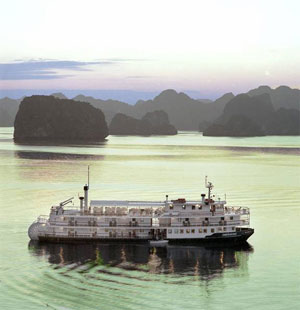 Indeed, for several years, Vietnam has ranked among the three fastest growing economies in the world. Where there's business, of course, there's golf. And where there are beaches, sand dunes and sunshine - all of which Vietnam has in spades, more of than any other destination in Southeast Asia - there's golf. Just ask Greg Norman. He's designing a new course near Vung Tau, while Colin Montgomerie is molding a track from the sands of Danang's storied China Beach. More than 20 additional golf projects are in some stage of development. In the meantime, the tracks of the Ho Chi Minh Golf Trail beckon.
Vietnam may strike some Westerners as a counterintuitive travel destination, but Europeans, Australians, Singaporeans and Hong Kongers have long flocked here for the country's tropical climes, its thousand-mile coastline and affordability. The Ho Chi Minh Golf Trail relies heavily on this inviting equation, upping the ante by pairing the country's top course venues with some equally extraordinary hotel properties. To wit:

• The superb Dalat Palace GC, one of the top 10 courses in Asia*, and its sister property, the Sofitel Dalat Palace, built in 1922 and restored to a state of French colonial grandeur.
• Up north, just east of Hanoi, why not a game at the thoroughly modern Chi Linh Star GC, followed by a night aboard the Emeraude, which cruises the striking Ha Long Bay, a UNESCO World Heritage Site?
• In the heart of Ho Chi Minh City, follow a round at splendid Dong Nai GC, or Vietnam G&CC, with a night in Lam Son Square at the 5-star Caravelle Hotel, with its famed roof-top bar.
• In Phan Thiet, the most dependably sunny region in Vietnam, ride a buggy directly from Ocean Dunes GC (one of the top 10 golf resorts in Asia*) to your beachfront bungalow at the Novotel Ocean Dunes Resort.
[* According to balloting conducted by Asian Golf Monthly magazine, published in its December 2006 issue]

The Ho Chi Minh Golf Trail offers an opportunity for immersion in a culture too long obscured by war and politics. The golfing itinerary, while extensive, is merely a point of departure. Phan Thiet, for example, is 20km from the famed red sands of Mui Ne; the former French resort town of Dalat is home to some of finest French colonial architecture in Indochina; and, of course, the Trail passes directly through Vietnam's two hubs and cultural centers, Hanoi and Ho Chi Minh City.
The Ho Chi Minh Trail itself was not a single track either, but rather an elusive series of truck routes and footpaths that fanned out the length of the breadth of the country. Within Vietnam, it was called the Truong Son Road (after the mountain range in central Vietnam through which it passed). For a generation of Vietnamese, the Truong Son Road is not a symbol of war but one of national unity, and it remains the tie that binds.

The golf trail also provides an opportunity to right a few misperceptions, especially about Ho Chi Minh himself, whose legacy as a nationalist and founding father stands for the Vietnamese as George Washington's stands for Americans.
"Far too many people in the West still think of Vietnam as more of a war than a country," said Olivier Colomès, managing director of the Exotissimo Travel Group. "Who knows how long that mindset will endure? It has surely passed for the Vietnamese. In the meantime, the country is seducing a new generation of travelers with its inimitable landscapes, its pristine beaches, and now, with a route that provides both structure and narrative to a comprehensive tour of the country, a golf trail."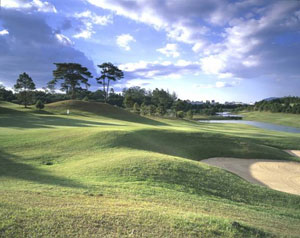 Colomès points out that English is the dominant second language in Vietnam today. It is fluently spoken by staff at all the golf clubs, hotels and resorts on the Ho Chi Minh Golf Trail. What's more, Exotissimo presides over a superior stable of guides and interpreters in any of 15 languages.
For more information on the Ho Chi Minh Golf Trail, visit www.hochiminhgolftrail.com. To make travel plans for a tour of the Ho Chi Minh Golf Trail, contact Ms. Phi Thu Thuy at exotissimo@hochiminhgolftrail.com.