Washington's "Monterey North"
A septet of golf courses located in Northwest Washington have become known as "Monterey North," in tribute to their quality and quantity. Located around Bellingham, the region contains seven of the most scenic and challenging courses in the Pacific Northwest. In addition, the facilities feature some of the most reasonably priced green fees – anywhere in the U.S.
The diverse topography of this region offers spectacular views and uniquely designed courses. For more information, log on to www.montereynorth.com. The courses include: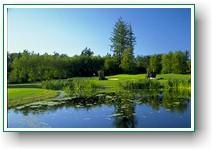 Avalon Golf Club. The three nines at this 27-hole venue were designed by Robert Muir Graves. Located just a few of miles from Interstate 5, Avalon, which means "a state of well being," is free of fairway-side homesites and the other accounterments of civilization. Each naturally framed hole stands alone, with many offering vistas of the beautiful Skagit Valley, Puget Sound and the nearby Cascade Mountains. Wildlife visits from eagles and deer are regular occurrences. Call 360/757-1900 for a tee time.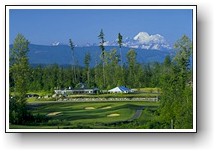 Eaglemont Golf Club. This championship 18-hole track lies just east of I-5 and Mount Vernon within a 680-acre community. Carved out of Cascade Mountain foothills, Eaglemont's terrain ranges from gently rolling to hilly. From higher holes golfers enjoy spectacular vistas of Washington's fabled peaks, including Mt. Baker. Also on tap are views of Puget Sound and the Olympic Mountains to the west. The course involves woodlands, wetlands, generally wide fairways and large, contoured greens. For a tee time, call 800/368-8876.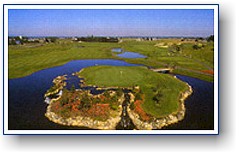 Homestead Farms Golf & Country Club. Located in Lynden a few miles south of the Canadian border, Homestead is a full-service facility with a large clubhouse, hotel, restaurant, practice range and natural-grass putting course. Boasting four tees per hole, the Bill Overdorf-designed, 6,927-yard course has a rating of 73.2 and a 129 slope. Homestead's signature hole is its 18th, a lengthy par-5 that ends at a water-engirded, island green. Water hazards abound on this course, with many of its large greens ringed by bunkers. For a tee time, call 800/354-1196.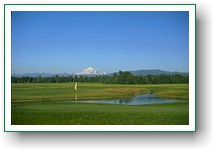 North Bellingham Golf Course. This 18-hole course sits northeast of Bellingham in prime farming country. Opened in 1995, the Ted Locke-designed layout occupies flowing grassland and is generally devoid of trees, much like a linksland track. Subtle undulations and elevation changes give the course a naturally flowing aesthetic. The par-72 track measures 6,816 yards from the tips, where it has a 72.1 rating and a 124 slope. For a tee time at North Bellingham, call 800/469-9517.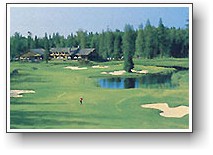 Semiahmoo Golf & Country Club. This semiprivate 18-hole venue lies just northwest of Birch Bay, a popular vacation haunt on Puget Sound for over a century. The course, designed by Arnold Palmer and Ed Seay, measures 7,005 yards from the back tees where it warrants a 74.5 rating and 130 slope. Located within an upscale residential and resort community, Semiahmoo is often rates as the state's top resort course. The layout, with its native woodlands, lakes and white-sand bunkers, make for a fine nature walk. Also on site is a full-service practice facility, home of the Jeff Coston Teaching Academy. Guests at Semiahmoo also have access to the previously private Loomis Trail Golf, one of Washington's toughest courses. For more information or a tee time, call 360/371-7005.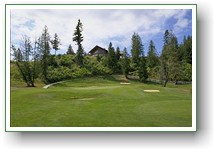 Shuksan Golf Club. Located about a mile northeast of North Bellingham Golf Course, Shuksan boasts a tough 18-hole track split by Ten Mile Creek, a sinuous rivulet that enters play with alarming regularity. Designed by its developers, Rick Verbarendse and Rick Dvorak, Shuksan is appointed with a wonderful wood and rock clubhouse overlooking the course. Other nice touches – including 10-minutes-apart starting times, paved cart paths and a grass-teed driving range – made Golf Digest give the course four stars in its "Places to Play" guide. From the tips, where it measures 6,733 yards, the par-72 course has a 70.3 rating and a 128 slope. For a Shuksan tee time, call 800/801-8897.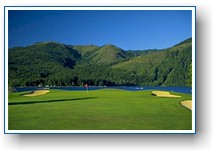 Sudden Valley Golf & Country Club. This semiprivate facility borders Lake Whatcom, a large body of water southeast of Bellingham. The course was designed by the acclaimed Ted Robinson, whose other Northwest courses include Sahalee Country Club and Meridian Valley Country Club. Opened in 1970, Sudden Valley stretches 6,553 yards from the back tees, where it's rated 71.8 with a 126 slope. The course features two distinctly different nines, with the flattish outward half bordering Lake Whatcom and the back nine winding up and alongside a forested hill. For a Sudden Valley tee time, call 360/734-6435.