Westhaven Bucks Trends, Debuts outside Nashville
The course designers at Hills/Forrest continue to open new golf courses, even as facilities close, projects are abandoned and the overall stock of places to play shrinks in North America.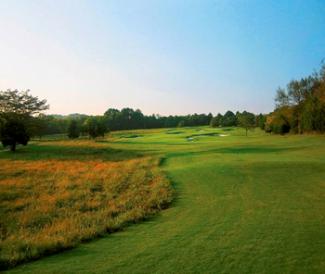 The new 18 at Westhaven Golf Club, developed by Southern Land Company and designed by Hills/Forrest, opened for member play this fall in Franklin, Tenn. It joins two more Hills/Forrest designs - the TPC at Treviso Bay in Naples, Fla., and the desert links at Paraiso del Mar in Baja California Sur, Mexico - among those to debut in 2009.
"It's hard to miss the serendipity of the course design and development process down at Westhaven," said Hills/Forrest partner Chris Wilczynski, who oversaw the project outside Nashville. "It's a testament to our clients at Southern Land Company and the overall master plan at Westhaven that this project got to the finish line. There are many outwardly similar projects nationwide that haven't made it that far and never will."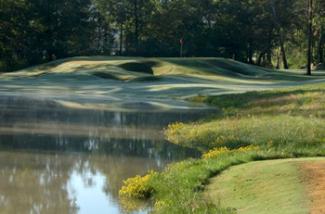 Toledo, Ohio-based Arthur Hills/Steve Forrest and Associates (www.arthurhills.com) are responsible for more than 200 original designs on four continents, but Wilczynski doubts that a project has ever been designed and developed quite like Westhaven Golf Club. Here is a private club that boasted a full complement of homeowners before ground was ever broken, a golf club that has been buoyed by the success of its real estate component (not dragged down by it).
What's more, Hills/Forrest can lay claim to the design of only 17 holes at Westhaven GC. The 18th - or rather the par-4 13th hole - was designed by Doug Wright, then an undergraduate at Lehigh University in Bethlehem, Pa. Wright's plan for No. 13 at Westhaven was the winning entry in a nationwide amateur design contest conducted by Links Magazine.
Indeed, for all its success and serendipity, it's the golf that continues to distinguish Westhaven. Asking course architects to pick favorite holes is like asking parents to choose among their children. However, when pushed, Wilczynski cites the 14th and 17th at Westhaven. They are sibling par-5s that play in opposite directions but share a single fairway dominated by a broad ridge dotted with bunkers. The 14th finishes at a vast, almost rectangular green framed by giant oaks and sycamores along the West Harpeth River, while 17 is punctuated by the smallest green on the course.

Wilczynski is matter-of-fact about the environmental sensitivity he built into the design at Westhaven: "We created between four and five acres of wetland that weren't there when we started, and, of course, those will remain protected in perpetuity," Wilczynski explained. "It was all part of the drainage and run-off/retention system we created to protect the West Harpeth River, which borders part of the site."
Hills/Forrest has long led the way toward environmentally appropriate golf course design, dating back to the 1980s, long before "green" architecture was fashionable. Hills/Forrest-designed Collier's Reserve Golf Club (Naples, Fla.) was the world's first Audubon International "Cooperative Gold Signature Sanctuary" course, establishing golf design's highest environmental standard. The firm is also responsible for Europe's first "Gold Signature Sanctuary" course: Oitavos Dunes in Cascais, Portugal, just named to Golf Magazine's world top-100 ranking.

"I guess we see 'green' design as simple attention to detail," Wilczynski says. "It's not special to this project or that project. Protecting an abutting river, or the groundwater, or working around specimen trees - that's something we do as a matter of course. What stands out to me at a project like Westhaven is the golf itself, or the way we restored a couple miles worth of 19th century stone walls - because the golf and the walls are both so particular to the site."
Southern Land broke ground on the first housing phase at Westhaven in 2003 and has built more than 800 homes to date. The traditional, neo-classical nature of the vertical architecture clearly influenced the golf course Wilczynski and his associates designed.

"Everything at Westhaven feels timeless and elegant in a simple way," the architect said. "It looks like it has been there a long time. That theme and vision informed the course we designed, with its raised greens and grass-faced bunkering and squared tee boxes. We tried hard to match the golf course to the community at Westhaven because, unlike many real estate communities we've built, the community was already there when we started.
"Traditionally, the architect designs and builds the golf course first, then lots are sold. At Westhaven the brand was already established. When we held the ground-breaking ceremony for the course, many of the residents attended. We met and talked with them. After something like that, you can't help but feel you're working for them."

Hills/Forrest, working alongside Lepanto Golf Construction, Inc. of Pomona Park, Fla. (www.lepantogolf.com), broke ground in the fall 2007. Course superintendent Jerry Craven - who arrived in Franklin after tending to one of two 18s at the Legends Club, the facility owned by Vanderbilt University - initiated the grow-in a year later.

Southern Land Co. was founded 22 years ago in Chattanooga, Tenn. Southern Land Co. headquarters was relocated to Franklin in the mid-1990s, so it's fitting that the company should embark on its first golf real estate venture here. Located on 1,500 acres off Highway 96, Westhaven is a master-planned, mixed-use community in West Franklin. When built out to completion, it will include more than 2,700 homes with a town center, numerous amenities, commercial space, and 800 acres of open space.

For additional details about the development, visit www.golfwesthaven.com.