Work by Golf Architect Brauer Gets Recognition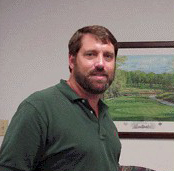 Two layouts designed by Arlington, Texas-based architect Jeffrey D. Brauer were recently named to Golfweek magazine's list of Best Municipal Golf Courses for 2009. The recognition is another feather in Brauer's cap for his work on public, municipal and resort golf courses.
Sand Creek Station Golf Course, in Newton, Kan., near Wichita, is ranked No. 29 on the list, while Brauer's work at Tangle Ridge Golf Club in Grand Prairie, Texas (a suburb of Dallas and Fort Worth) claims the No. 44 spot.
"Given my background growing up as a public golfer, being able to provide great public golf experiences has been my goal for as long as I can recall," said Brauer, a regular contributor to Cybergolf (see www.cybergolf.com/brauersbook). "I strive to give my clients and public golfers better golf courses than they expect, and I am happy when they enjoy the course. To have two courses recognized as among the best in the country is always an honor, for me, the city and the management of the course, since all contribute to the perception of quality."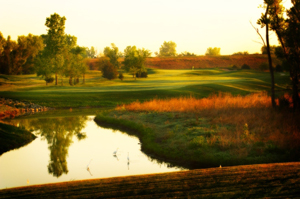 Sand Creek Station
Sand Creek Station

Sand Creek Station opened in 2006 and immediately ascended to the second-best public course in the state in Golfweek's rankings. Ranked first is Colbert Hills in Manhattan, a co-design of Brauer and Champions Tour player, Jim Colbert.

Sand Creek Station was also named by Golf Magazine as a "Top 10 New Courses You Can Play" for 2006 and, in February 2009, was recognized by the National Golf Foundation as having the highest approval rating in 2008 in its Customer Loyalty Awards.

The links-style track boasts several unique features, including an active railway running through the course, Sand Creek bordering four holes, and 11 ponds. A wooden cart bridge spans Sand Creek and a concrete underpass allows carts to travel under railroad tracks.

"We have recreated the famous Road Hole green on our 16th Hole, which once sat adjacent to a railway, and another replicates the famous 'Redan' from North Berwick, Scotland," Brauer said of the design. "Other holes have characteristics of early American holes, which also fronted railways at one time."

The 12th hole is similar to the fourth at the National Golf Links of America, one of the nation's early classics. The ninth features a small platform green, typical of early American courses, while the putting surface at the par-5 fourth has some wild contours.

The par-72 course spans 7,357 yard from the tips and incorporates the property's native grasses. The course is currently seeking to host the national U.S. Public Links; Brauer is now expanding the practice area. For more information, visit www.sandcreekgolfclub.com.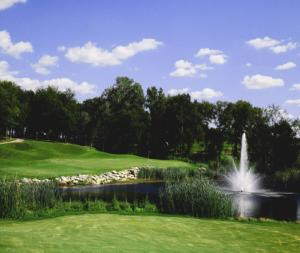 Tangle Ridge
Tangle Ridge

Tangle Ridge lies between Joe Pool Lake and the Mountain Creek Escarpment. It has the feel of a Hill Country course with elevation changes of more than 50 feet, gently rolling hills, and trees along every hole. The panoramas here are different than any other course in the Dallas-Fort Worth area.

Tangle Ridge's 250-acre track is bisected by a stream that runs east to west along the northern portion of the property. Approximately 60 acres of natural vegetation remains as construction minimized the impact to existing wetlands. Players rarely see other holes while making their way around the layout.

The par-72, 6,835-yard venue is a strategic course requiring players to use every club in his or her arsenal. The fairways are generous, but poorly hit shots may find the native areas. A variety of grass and sand bunkers, creek crossings, dramatic mounding, berms, doglegs and tree-lined roughs provide plenty of challenges.

"At Tangle Ridge, we wanted the golfer to have a feeling of seclusion while enjoying a peaceful round getting away from urban stress," Brauer said.

Tangle Ridge opened in 1995 and has since been a regular in the state's "best of" lists. The course was ranked No. 16 in Texas by the Dallas Morning News in 2007, as a Best of Texas by Texas Golfer in 2005, and a Top 10 by Avid Golfer in 2005. For more information, visit www.tangleridge.com.  
About Brauer & GolfScapes

Jeff Brauer knows golf and the courses that make the game great. Now in his 25th year as an independent golf course architect and, with 32 years of experience, Brauer's work - from his 36-hole masterpiece at the Giants Ridge Golf Club in Minnesota, the Avocet Course at Wild Wing Plantation in South Carolina to the sublime Cowboys Golf Club in Grapevine - speaks to his knowledge of expert design and the ability to make each course distinct.

Brauer began his career in the Chicago area; his first project was Kemper Lakes Golf Course, site of the 1989 PGA Championship. In 1984, he formed his own GolfScapes, Inc. (www.jeffreydbrauer.com) and moved to Texas, where he has developed a national portfolio of new courses and renovations. A member of the American Society of Golf Course Architects since 1980, Brauer served as president of the organization during its milestone 50th anniversary year in 1995-96. In that role, he spearheaded the development of the USGA's Environmental Principals of Golf. The book, "Golf Has Never Failed Me" by Donald Ross, is a result of Brauer's efforts to produce a commemorative work for the ASGCA's 50th anniversary.

Brauer's projects, both individually and in conjunction with other designers, include:

The Legends at Giants Ridge (Biwabik, Minn.)
The Quarry at Giants Ridge (Biwabik, Minn.)
The Wilderness at Fortune Bay (Tower, Minn.)
Sand Creek Station Golf Course (Newton, Kans.)
Colbert Hills Golf Course (Manhattan, Kans.)
Cowboys Golf Club (Grapevine, Texas)
Tangle Ridge Golf Club (Grand Prairie, Texas)
Indian Creek Golf Course (Carrollton, Texas)
The Wilderness (Lake Jackson, Texas)
The Bridges of Preston Crossings Golf Club (Gunter, Texas)
Ridgeview Ranch Golf Course (Plano, Texas)
Squaw Valley Golf Club, Apache Links (Glen Rose, Texas)
Whitestone Golf Club - with Jay Morrish (Benbrook, Texas)